MI Bioresearch Teams Up With Champions Oncology
MI Bioresearch Extends its In Vivo Imaging and Targeted Radiation Capabilities to Champions Oncology PDX Models
MI Bioresearch expands the possibilities for studying your oncology drug in clinically relevant PDX models from Champions Oncology. Champion's offers over 900 well-characterized solid tumor PDX models across a wide range of indications.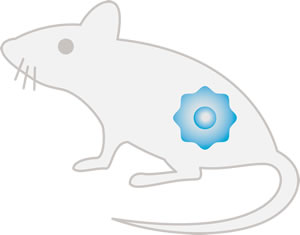 Do your PDX studies require in vivo imaging? Would you like to use PDX models in studies with radiation?—These are applications where MI Bioresearch's proficiencies and expertise add value to your PDX studies. With the industry's most sophisticated pre-clinical multi-modality imaging capabilities (MRI, PET, SPECT, CT, FMT, BLI/FLI) we can perform longitudinal PDX tumor volume measurements in an orthotopic setting using MRI, or explore tumor biology with PET or SPECT imaging methods.
We can also incorporate clinically relevant, image-guided focal radiation therapy to your Champions Oncology PDX model using our in-house Small Animal Radiation Research Platform (SARRP) by Xstrahl.
Speak with one of our experts to learn more about our PDX capabilities.